Algarve Fun Deals •

03/12/2021
Voucher codes JoinMyTrip • 03/12/2021
3 times used
Celestyal Cruises Deals • 03/12/2021
1 times used
Ultimate Travel Club Deals • 03/12/2021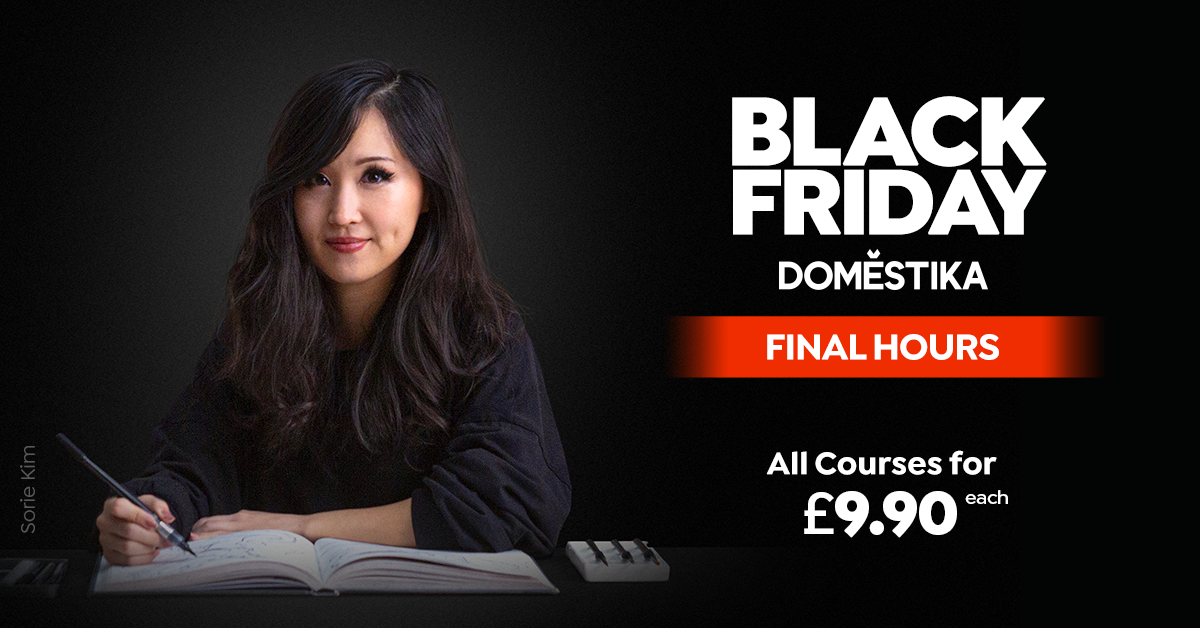 Bookado Deals • 03/12/2021
Blackpool Tower Deals • 03/12/2021
Erna Low Ski Holidays Deals • 03/12/2021
tourhub Deals • 03/12/2021
Portsmouth Historic Dockyard Deals • 03/12/2021
TDactive Holidays Deals • 03/12/2021
Medical Travel Compared Deals • 03/12/2021
Date Night Away Deals • 03/12/2021
Everything you want to know about Algarve Fun

Know everything about Voucher codes, offers and discounts atAlgarve Fun
Algarve Fun - Discounted tickets for attractions and activities in the Algarve
Algarve Fun are one of the leading ticket companies in Portugal for activities and attractions including water parks, theme parks, boat trips, water sports, tours and more.
If you are looking for fun things to do in the Algarve, then this is the place for you! With Algarve Fun you can not only book favourites such as Zoomarine, water-parks and boat trips, but you can also book activities such as off-road biking, horse-riding on the beach, hot air balloon trips, an historical tour around the Algarve or a visit to some of the regions wineries. And on some of the top activities, Algarve Fun can even get you discounted rates!
By booking in advance and online with Algarve Fun you can plan out your days of fun and pack as much enjoyment as possible into your holiday, while also keeping an eye on your budget. Their friendly staff is available to answer questions and help you find your perfect attraction, activity or trip. This is especially handy for groups looking for activities to suit everyone's different interests.
Algarve Fun Top Tours
Boat Trips
A day at sea is one of the best ways to enjoy the gorgeous Algarve coastline. Join a trip to the famous Benagil cave or go looking for dolphins in the wild. Enjoy a relaxed cruise at sunset or an aventurous fishing trip. Explore the unique beauty of the Ria Formosa natural park or sail up river to the historical town of Silves.
Theme and Water Parks
There are some excellent theme parks in the Algarve, perfect for days of fun with friends and family. With Algarve Fun you can book your tickets to Zoomarine - a superb marine theme park with an emphasis on conservation and education through fun; Aquashow waterpark - home to some of the highest slides in Europe; Lagos Zoo - a fabulous zoo where you get a glimpse into the thriving animal communities.
Activities
Among the most popular activities that you can do in the Algarve are the off-road jeep safaris, that take you to explore the hills of Monchique and the beautiful countryside. There are High Ropes courses to enjoy at adventure parks, as well as paintball. There's mini-golf, foot-golf and tours to some of the main places of interest in the Algarve. All easy to book online with Algarve Fun.
Experience the scenic landscapes, famous beaches and sea caves of Ponta da Piedade from the water on a 2-hour guided tour by kayak and boat from Lagos. Marvel at the ancient rock formations of the Algarve and more.
Hop aboard and explore the sea caves and beaches of Ponta da Piedade on a 2-hour tour by kayak and boat from Lagos. Admire the beautiful golden sand beaches created over millions of years, and listen to your guide as they explain the rules of navigation and how to use your kayak gear for your safety. Once at Ponta da Piedade, board your kayak and follow the guide through the beautiful caves and small beaches the area is famous for. Rent one of the GoPro cameras and record these moments to share with your family and friends back home. After your kayak adventure, get the chance to go for a swim in the crystal clear waters. Then, jump back on board and relax with a nice cold drink on the way back to the city.
Get back to nature and search for dolphins in their natural environment on a 2.5-hour cruise from Albufeira. See the lovely landscapes and sea caves of the Algarve on board a small boat with a local skipper and marine biologist
Climb aboard a small boat in Albufeira marina and journey along the coastline of the Algarve for 18 kilometers in a small group of no more than 12 passengers. Sail to the Alfanzina Lighthouse and be amazed by the beaches and rock formations along the way. Marvel at the stunning sea caves, including the famous rock formations of Benagil Cave. Cool down with a swim in the sea, if conditions permit, and then look for the lovable dolphins as they frolic in the water. Feel the sea breeze on your face as you take in the scenic views and benefit from the local knowledge of an on-board marine biologist who will explain the characteristics of the animals. Journey with a captain with expert knowledge of this part of the coastline and enjoy more personalized attention than larger dolphin watching cruises.
Experience the scenic Benagil Caves off the coast of Algarve. With an experienced skipper and guide, you will enter these incredible natural constructions. You will also have breaks for swimming in the ocean and the opportunity to see wild dolphins too.
After being collected from your accommodation in Carvoeiro or Portimao, you will begin your trip to the caves of the Algarve Coast. On this 2.5-hour tour, you will explore the coastal caves ranging from Portimao to Caneiros, Paraiso, Carvoeiro, Benagil and Praia da marinha. The trip will start on the Arade River at Clube Naval Portimao, from where you can view the landscape, Ferragudo Castle and numerous beaches. After setting out to the open sea you will become witness to various rock formations and more than 20 caves. You will be able to journey inside of the caves during your tour, which will provide you with the opportunity to take plenty of unique photos. If you are lucky on the day, you will also have the chance to see dolphins. You will of course be welcome to stop for a swim in the sea if you wish, and your guide will be explaining your surroundings for the duration of your tour. Once your tour has concluded, you will disembark at Portimao, before being returned to your nearby accommodation.
Pick up between Carvoeiro and Portimao
A life jacket
1 bottle of water
Swimming breaks
Seasickness tablets
Windbreaker
See the beautifull and unspoiled coastline of Algarve. Enjoy the sun, the view, and have a wonderful time aboard MARA. After stopping for a swim in the ocean, enjoy a glass of champagne.
Departing from the Albufeira Marina, you'll start by cruising westward along the coastline of the south of Portugal. Learn about the places and sights that you pass by from the skipper and crew - in particular, you'll get a great view of the rock formations and caves of the areas of Benagil, Galé, and Carvoeiro. During the cruise the captain will choose a nice protected place to stop the boat so everyone who wants to can take a dive and swim in the ocean with the supervision of the crew. On the way back, before you reach the Marina again, you will be served a cup of champagne while the background music is still playing, to toast the end of a relaxing cruise.
Vouchers to save at Algarve Fun
Looking for promotional codes and vouchers to shop and save at Algarve Fun? Check out our website for the latest coupon codes! We update the available list on a daily basis to ensure that you get to save when shopping online. To get the best and latest promotional codes, browse to the top of this page.
We are dedicated to helping our loyal visitors get discounts from as many online shops in the UK as possible. We have listed over 20,000 online shops based in the UK on our website each with a wide range of vouchers and coupon codes.
You will notice that there are vouchers for specific products and there are those for an assortment of products. Each of these vouchers can be used in the UK. We also offer promotional codes from brands and stores in China, Brazil, and Europe. This way, our loyal visitors will save when shopping internationally.
To find voucher codes on our website, we have selected the best voucher codes for Algarve Fun and placed them at the top of this page. As a result, we have saved time for our loyal visitors. So, if you are shopping at Algarve Fun, use coupon codes from our website. That way, you will save and enjoy your shopping experience.
What is a Algarve Fun voucher code?
This is a unique code generated by a computer algorithm designed to offer you discounts on your next order. Also referred to as a promotional code, discount code or promo code, online stores from around the world use the alphanumeric code to offer discounts to their customers.
How can I use Algarve Fun discount code?
Our voucher codes can be used in two ways. In method one, click 'SHOW CODE', copy and paste it into your shopping cart. Method two is where you click on 'VIEW OFFER' and you should be directed to the webshop. Here, the discount will be applied immediately.
How to locate voucher codes at 1001vouchercodes.co.uk?
Start by looking for your favourite store using the search function at the top of this page. If you are in search of a specific brand or product, type the name in the search bar. You can use the following function 'CATEGORIES' or 'SHOPs A-Z.'
You can also copy the voucher from Algarve Fun by clicking at 'VIEW OFFER' or 'SHOW OFFER.'
If the voucher code is not showing, copy it by clicking 'COPY'. If the modal is not showing, click on the big blue button with the label 'VISIT Algarve Fun.'
At Algarve Fun, you can select one or more products and add them to your shopping cart. Once you are done shopping, take a close look at the shopping cart for the space made available for your promo code. Before checkout, enter the discount code in the space provided and it should be applied automatically.
Check to ensure the voucher code is added correctly. If the voucher is not valid, then it has expired. In addition, the voucher may be valid for another product. In such a case, get another voucher code that applies for that product. Don't forget to read the terms of the discount code.
If you are successful in applying the code, share our website, voucher codes, promotional codes and offers with family and friends so that they can save too.
FAQ
Are there any discount codes available for Algarve Fun?
At the moment there are codes available and 1 offers at Algarve Fun.
How much benefit can I get from Algarve Fun?
In the past 30 days, 0 visitors saved an average of 10% at Algarve Fun. There are sometimes also free shipping promotions active.
How can I redeem a Algarve Fun discount code?
To use a Algarve Fun coupon, copy the code with the mouse and paste the code into the appropriate field during check out. Please note that discount coupons sometimes do not work with all orders. Sometimes you can also redeem the coupon at the physical store.
How many offers does Algarve Fun have on average?
There are codes available today and 1 offers at Algarve Fun. On average, Algarve Fun 1 has coupons and/or promotions online
Are the discounts valid for everything on Algarve Fun?
You can save money at Algarve Fun by using one of the current Algarve Fun coupons from 1001vouchercodes.co.uk. At the moment you can save a maximum of 10%.
Until when are the discounts valid on Algarve Fun?
Each promotion code of Algarve Fun has an expiration date, the code can only be redeemed before this date. Some Algarve Fun offers do not have an expiration date, then the promo code is valid until Algarve Fun runs out of stock of this item.
The entire content of this site is copyrighted (all rights reserved © 2021).
Save with our voucher codes up to 40%!
Sign up for our weekly newsletter! Get the latest discount codes right in your mailbox!