BloomPost Deals •

04/12/2021
BloomPost Deals • 04/12/2021
Voucher codes Bake Me A Gift • 04/12/2021
Voucher codes The Bespoke Foil Company • 04/12/2021
Good Candles Deals • 04/12/2021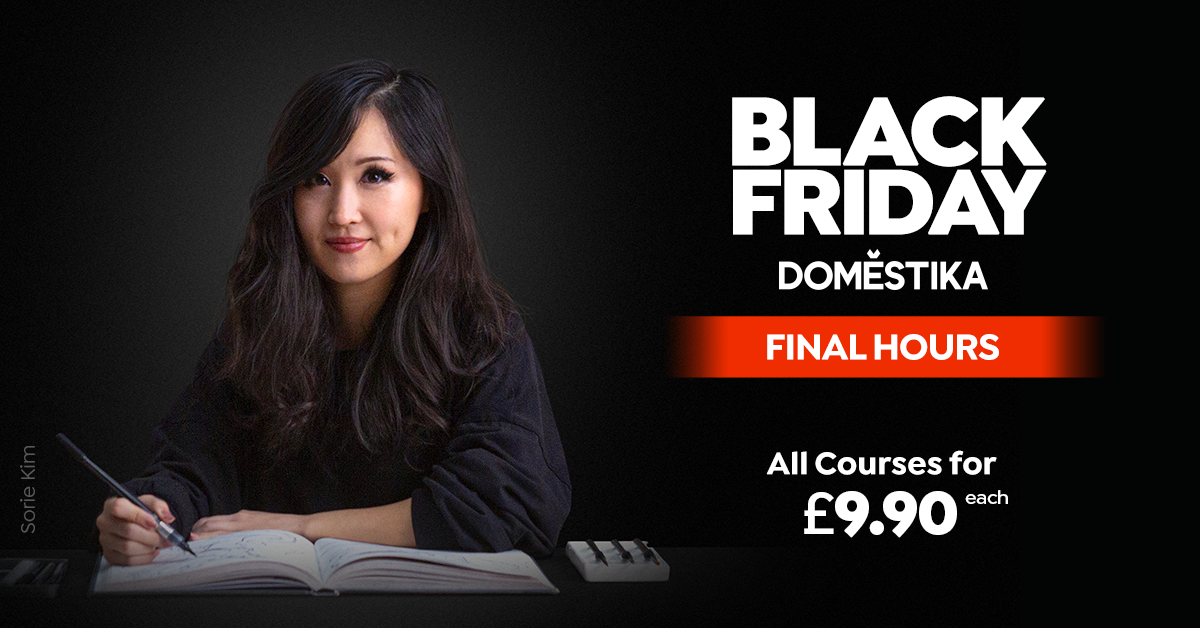 Personal Prezzies Deals • 04/12/2021
The Personal Shop Deals • 04/12/2021
The Funky Deer Deals • 04/12/2021
Imperial Flora Deals • 04/12/2021
2 times used
Smugglers Crate Deals • 04/12/2021
Sensory Retreats Deals • 04/12/2021
Postabloom Deals • 04/12/2021
Everything you want to know about BloomPost

Know everything about Voucher codes, offers and discounts atBloomPost
CARE INSTRUCTIONS - RIGHT TEMPERATURE
Flowers will need to get used to the temperature (just like humans) upon arrival. Leave the flowers without water for 30 minutes before placing them in the vase. This will put the flowers at ease and they won't be shocked by temperature differences.
READY TO PUT THEM IN THE VASE
Cut the flower stems approximately 2 cm diagonally with sharp scissors or a knife. Make sure the water remains untouched by the leaves to prevent bacterial growth. Do not remove any thorns as this can create "sores" on the stem, which can create bacterial growth.
IN THE WATER
Make sure you have a very clean glass vase, ideally cleaned with chlorine and warm water. Fill the vase with water and add the flower food to the water. This flower food will give flowers the extra energy they need to bloom even more and will reduce bacterial growth.
GIVE THEM A BEAUTIFUL PLACE
Place the vase anywhere the flowers are free from wind, heat or direct sunlight to prevent the roses from getting 'sleepy'. Most flowers love the heat and sunlight, however cut flowers have a hard time recovering because they no longer have roots.
TIP: DO NOT PLACE THE FLOWERS NEXT TO THE FRUIT BOWL
Do not place the flower pot next to the fruit bowl. When the fruit ages, it goes through a ripening process in which the fruit exposes ethylene gas. This can potentially damage the flowers.
MINI PARTY GARLAND
Birthday, Jubilee or any other celebration? A party is not complete without the party garlands! With this mini party wreath you can make your flower gift even more festive.
TONY CHOCOLONELY
Everyone loves chocolate. Would you like to pamper your recipient with a beautiful candy bar? Select Tony's Chocolonely as the complement to your gift to make it even more special.
ORIGINAL WERTHER BUTTER CANDY
Who doesn't love the taste of Wertherss Original? Now you can add this add-on to your BloomPost gift and make it even more special.
CADBURY DAIRY MILK
Everyone loves chocolate. Would you like to pamper your recipient with a beautiful candy bar? Select Tony's Chocolonely as the complement to your gift to make it even more special.
HANDGEL RITUALS
Who doesn't like Rituals? Select your Rituals handgel now as an indulgent addition to your gift.
FLOWER DELIVERY WHERE AND WHEN YOU WANT
Flower delivery in the UK? Wherever your flowers are, we organize! You can have flowers delivered in the future, for example, if you're afraid of forgetting someone's birthday, but you can also deliver flowers at the last minute. The following applies to online flower delivery: We ship your gift for just £4.20 (£5.50 for Sunday delivery). Ordered before 3pm today, will be delivered tomorrow.
ORDERING FLOWERS ONLINE, A SUSTAINABLE CHOICE
At BloomPost, ordering flowers is a sustainable choice. We offer eco-friendly products and try to minimize our impact on the environment. For example, our patented packaging ensures minimal cooling and water waste. And since we deliver our flowers by mail and mail, the footprint is smaller. We make flower delivery much more sustainable. Read more about BloomPost's green goals.
BLOOPOST SERVICE
Order flowers online at BloomPost: your favorite address for the most beautiful flowers in your mailbox. Whether you want to congratulate someone on a birthday, new home, new job, graduation, birth or give someone a helping hand, we have the right flowers and gifts for every occasion. We ship your gift for just £4.20 (£5.50 for Sunday delivery). Ordered before 3pm today, will be delivered tomorrow. Questions? Please do not hesitate to contact our customer support service. We are happy to help you!
Order flowers online? BloomPost!
Vouchers to save at BloomPost
Looking for promotional codes and vouchers to shop and save at BloomPost? Check out our website for the latest coupon codes! We update the available list on a daily basis to ensure that you get to save when shopping online. To get the best and latest promotional codes, browse to the top of this page.
We are dedicated to helping our loyal visitors get discounts from as many online shops in the UK as possible. We have listed over 20,000 online shops based in the UK on our website each with a wide range of vouchers and coupon codes.
You will notice that there are vouchers for specific products and there are those for an assortment of products. Each of these vouchers can be used in the UK. We also offer promotional codes from brands and stores in China, Brazil, and Europe. This way, our loyal visitors will save when shopping internationally.
To find voucher codes on our website, we have selected the best voucher codes for BloomPost and placed them at the top of this page. As a result, we have saved time for our loyal visitors. So, if you are shopping at BloomPost, use coupon codes from our website. That way, you will save and enjoy your shopping experience.
What is a BloomPost voucher code?
This is a unique code generated by a computer algorithm designed to offer you discounts on your next order. Also referred to as a promotional code, discount code or promo code, online stores from around the world use the alphanumeric code to offer discounts to their customers.
How can I use BloomPost discount code?
Our voucher codes can be used in two ways. In method one, click 'SHOW CODE', copy and paste it into your shopping cart. Method two is where you click on 'VIEW OFFER' and you should be directed to the webshop. Here, the discount will be applied immediately.
How to locate voucher codes at 1001vouchercodes.co.uk?
Start by looking for your favourite store using the search function at the top of this page. If you are in search of a specific brand or product, type the name in the search bar. You can use the following function 'CATEGORIES' or 'SHOPs A-Z.'
You can also copy the voucher from BloomPost by clicking at 'VIEW OFFER' or 'SHOW OFFER.'
If the voucher code is not showing, copy it by clicking 'COPY'. If the modal is not showing, click on the big blue button with the label 'VISIT BloomPost.'
At BloomPost, you can select one or more products and add them to your shopping cart. Once you are done shopping, take a close look at the shopping cart for the space made available for your promo code. Before checkout, enter the discount code in the space provided and it should be applied automatically.
Check to ensure the voucher code is added correctly. If the voucher is not valid, then it has expired. In addition, the voucher may be valid for another product. In such a case, get another voucher code that applies for that product. Don't forget to read the terms of the discount code.
If you are successful in applying the code, share our website, voucher codes, promotional codes and offers with family and friends so that they can save too.
FAQ
Are there any discount codes available for BloomPost?
At the moment there are codes available and 2 offers at BloomPost.
How much benefit can I get from BloomPost?
In the past 30 days, 0 visitors saved an average of 10% at BloomPost. There are sometimes also free shipping promotions active.
How can I redeem a BloomPost discount code?
To use a BloomPost coupon, copy the code with the mouse and paste the code into the appropriate field during check out. Please note that discount coupons sometimes do not work with all orders. Sometimes you can also redeem the coupon at the physical store.
How many offers does BloomPost have on average?
There are codes available today and 2 offers at BloomPost. On average, BloomPost 2 has coupons and/or promotions online
Are the discounts valid for everything on BloomPost?
You can save money at BloomPost by using one of the current BloomPost coupons from 1001vouchercodes.co.uk. At the moment you can save a maximum of 10%.
Until when are the discounts valid on BloomPost?
Each promotion code of BloomPost has an expiration date, the code can only be redeemed before this date. Some BloomPost offers do not have an expiration date, then the promo code is valid until BloomPost runs out of stock of this item.
The entire content of this site is copyrighted (all rights reserved © 2021).
Save with our voucher codes up to 40%!
Sign up for our weekly newsletter! Get the latest discount codes right in your mailbox!